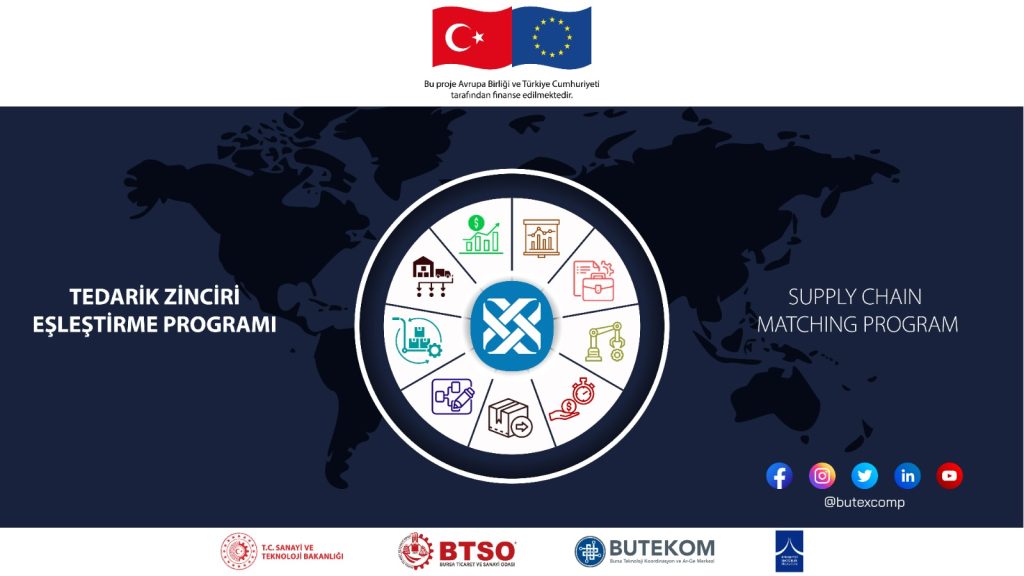 We are launching the 'SUPPLY CHAIN MATCHING PROGRAM' within the scope of the Technical Support Project for the Composite Material and Technical Textile Prototype Production and Application Center implemented by Bursa Chamber of Commerce, financed under the financial cooperation between the European Union and the Republic of Turkey and executed by the Ministry of Industry and Technology of the Republic of Turkey.
The aim of the program is to:
-Support network formation within the technical textile and composite value chain.
-Meet the needs of SMEs operating at different levels of the value chain.
-Facilitate open innovation partnerships.
-Create awareness in both sectors for the Center and the Project.
-Contribute to increasing the competitiveness, export capacity, and added value of SMEs.
As part of the program, six workshops will be organized, three in the Technical Textiles sector and three in the Composite Materials sector, in order to bring together potential solution partners and our companies to meet the needs of our companies.
In the workshops, SMEs in the Technical Textiles and Composite Materials sectors will meet with solution partners.